Design Statistic
The Statistic function is to report leaf cells and sub-modules in the design.
On the hierarchical window, choose one instance(module) item.
Click Mouse-Right-Button to pop up menu.
Select 'Statistic of the design'.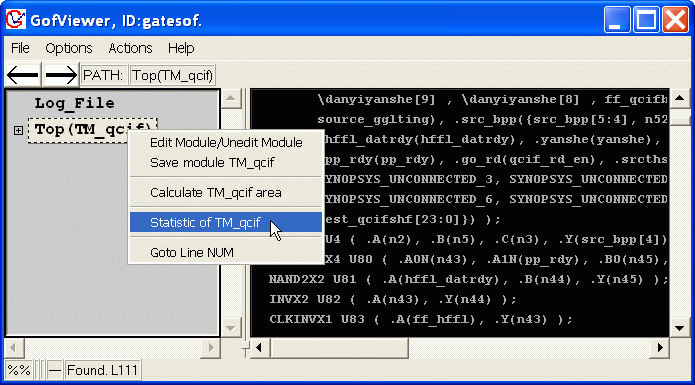 Design Statistic window pops up.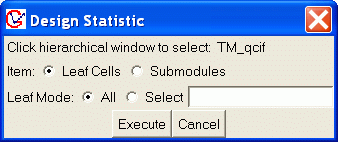 The top line indicates which module has been selected.
You can click on hierarchical window any time to change the module.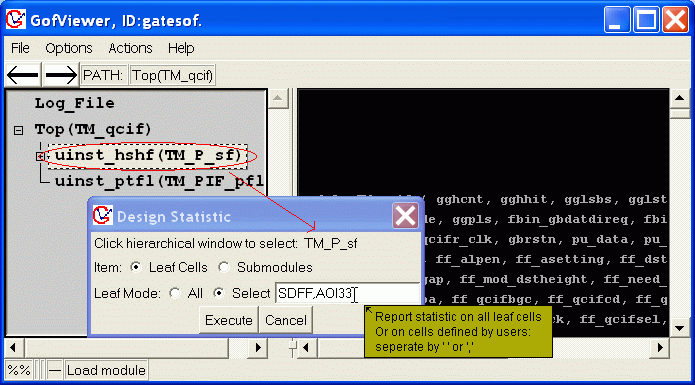 The second line is for Leaf Cells or Sub-modules report selections.
If Leaf Cells option is selected, you can choose to report all leaf cells or the leaf cell you have interest at the third line.
The below window is reporting all leaf cells.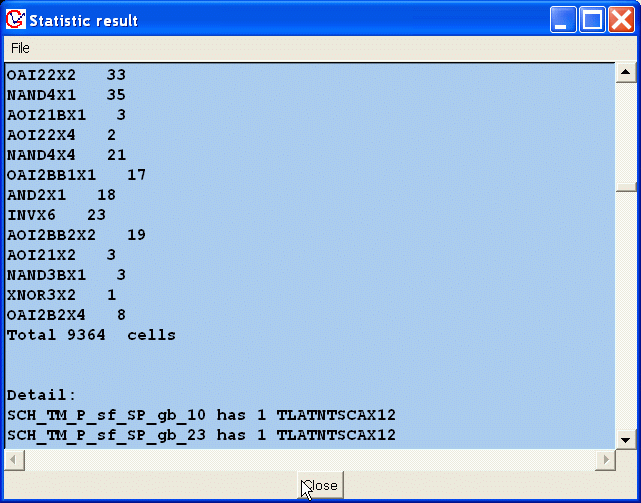 You can choose to report any cell name having string 'SDFF' or 'AOI33' inside.
It is useful when you want to report some special cells like FlipFlop or Complex cell like AOI33...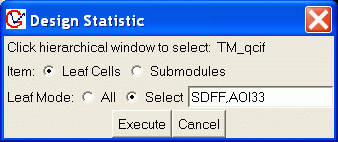 The below window shows the cells matching SDFF and AOI33.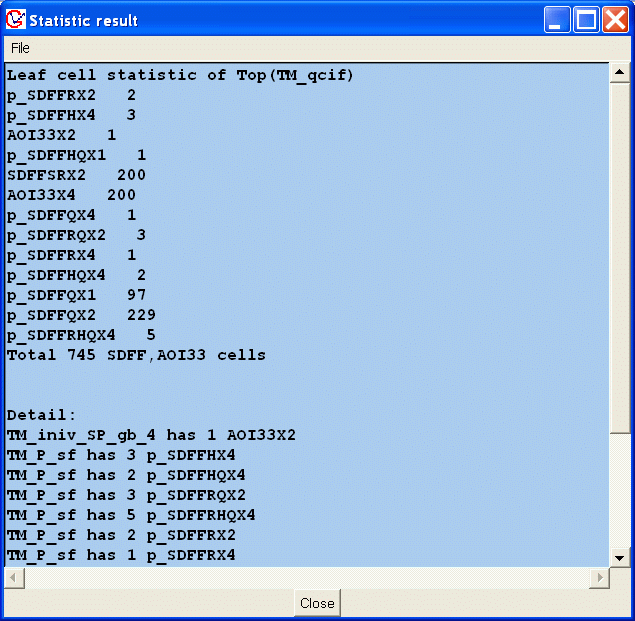 Choose to report sub-modules.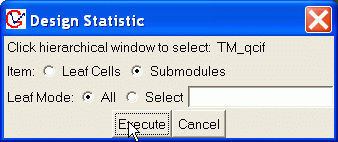 The below window reports all sub-modules in TM_qcif module.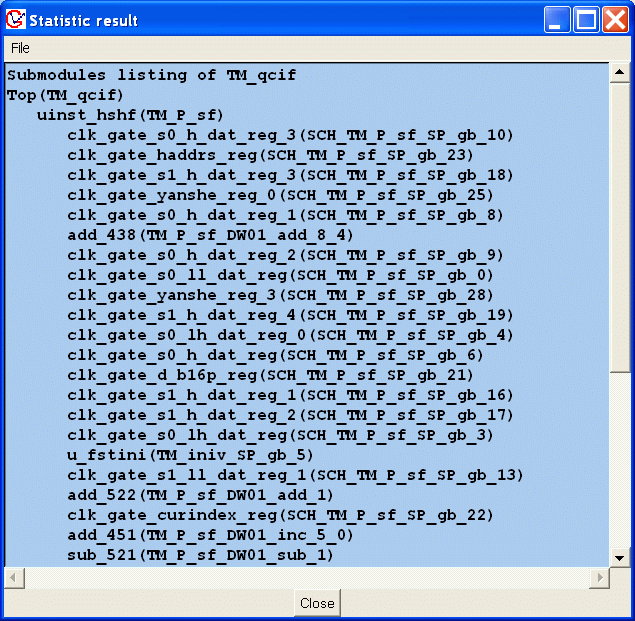 The other way to pop up Design Statistic window.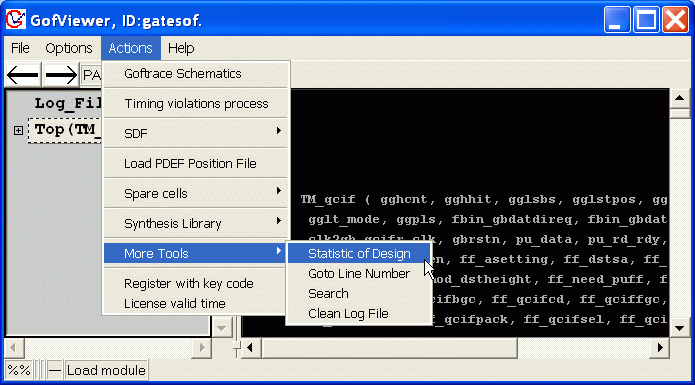 Resources
Please read Use Cases for all use cases.
For other usages and flows, check Online Manual for more detail
Follow us: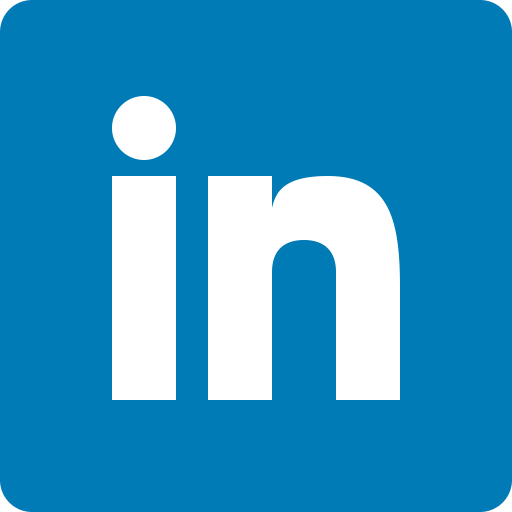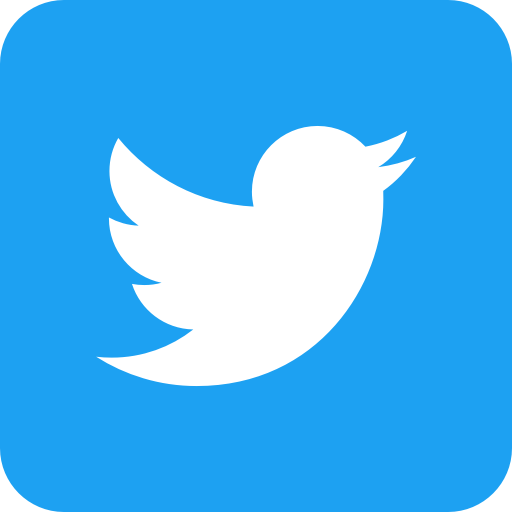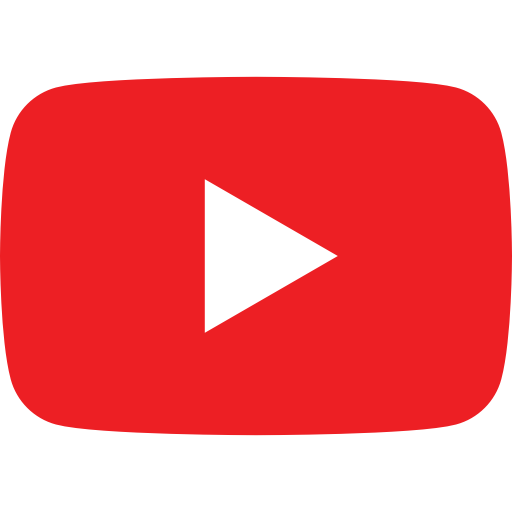 NanDigits.com US
|
NanDigits.cn China
© 2023 NanDigits Design Automation. All rights reserved.